Product Categories
RS-Series
RS-Track and Trail Machine (TNT)
RS-Ice Resurfacers
Lawn and Grounds CareNORTEC MarketingAgricultural Products
Contact us today to learn about our dealer program and exclusive benefits.
CLICK HERE
Industrial Subterranean ROCKPICKERS
Overview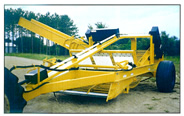 Sick of Picking Rocks Year After Year?
GO Subterranean!
NORTEC offers the Subterranean 3-bed high capacity INDUSTRIAL Rockpicker in either a 6-yard hopper style or a conveyor model.
Rockpicker Uses
Farm field rockpicking
Clearing farm land
Golf course construction
Sod farm soil preparation
Building site rock removal
Land reclamation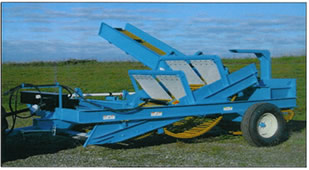 RB200 2-Bed, 3-Yard Dump Box
RC200 2-Bed, Conveying Boom
RBI200 2-Bed, 5-Yard Dump Box
RBI200 2-Bed, Conveying Boom
RBI300 3-Bed, 6-Yard Dump Box
RBI300 3-Bed, Conveying Boom

Literature
N/A
Photo Gallery
N/A
Video Clips
Video clips are in Windows Media Video format.
There are no videos available at this time.